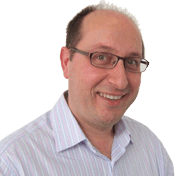 About me
Hello, my name is Sevan. I'm a highly experienced, Grade A, government Approved Driving Instructor. I'm also ORDIT registered which means that I am also a government approved tutor for driving instructors.
Close friends and family always thought that I had a talent for explaining complex things simply and clearly, with patience and in an engaging and interesting way and often wondered why I had never considered a career in teaching.
I am a graduate in Computer Science and I worked for many years in the IT industry in London before making my mind up to start a business in teaching driving, combining my talent for teaching with my friendly approach to people and my passion for safe and enjoyable driving.
I love music, both pop and classical. I taught myself to play the acoustic guitar and I often pick up my guitar to strum a tune for relaxation. I enjoy a healthy appetite for food and take full advantage of the world cuisine that London has to offer with my family and friends.
I chose to work with LDC because every learner is different and the LD system allows for flexibility in lessons so that you learn to drive safely at a pace that suits you. I aim to make every lesson enjoyable and as productive as possible. The LD system just helps me to do this more effectively. I conduct lessons in a calm, friendly and relaxed way so that learners feel at ease and enjoy lessons.
The quality of LDC's award winning learning materials, with their use of modern media for enhanced learning; the planned syllabus; the structured approach to teaching and monitoring progress; the highly trained and professional instructors and the competitive cost, all serve to deliver you peace of mind in the quality and value for money training that you receive. The LD System of Tution gets you through your test more quickly and saves you 25% over traditional approaches.
So if you live in Barnet, Enfield or Haringey in North London and want to learn to drive safely while enjoying the learning experience, then please get in touch. I'm happy to visit you at your home, with no obligation on your part, to show you the course materials and to explain to you the LD System of Tuition and course options. If you have some experience in driving then I am also happy to arrange a free assessment drive.
Call 07775 937 348 or contact me via email.
Sevan